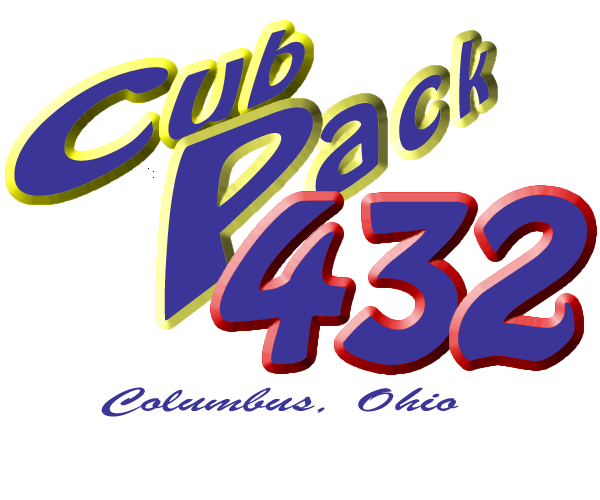 Welcome to Cub Pack 432
Cub Scout Pack 432 meets every Tuesday at 7:00 p.m. at the Brookside Elementary School,
Worthington, Ohio.
The Pack Committee (Parents and Adult leaders) meet on the first Tuesday of the month. Dens meet on the second and third Tuesdays of the month. The Pack meets on the fourth Tuesday.
In the event of a fifth Tuesday, there is no formal meeting, but Den Leaders are free to plan an outside event if they so desire. Contact us to register, or for more information.
Scouting is Fun with a Purpose
Our mission at Pack 432 is to develop character. We do this by engaging boys in age-appropriate activities that allow them to explore, experiment, learn, and grow. Most importantly, we have a great time doing it.
Some of our activities include:
Field Trips
Raingutter Regatta
Family Camping
Pinewood Derby
Blue and Gold Banquet
Space Derby
Summer Camp
Our Leaders
Our adult leaders are an "enthusiastic group of dedicated amateurs." Actually, they are all parents just like you (and sometimes grandparents) who give of their precious time to develop our beloved sons into caring, responsible citizens. Our adult leaders are very aware that they are dealing with children at a very impressionable age. Besides volunteering for their positions, each goes through rigorous training in activity planning and child safety to ensure that your son's experience with Scouting is the best it could possibly be.
Contact us to register, or for more information.